COVID-19 What to Expect During Your Visit
Our doctors and staff are committed to reopening our office in the safest manner possible.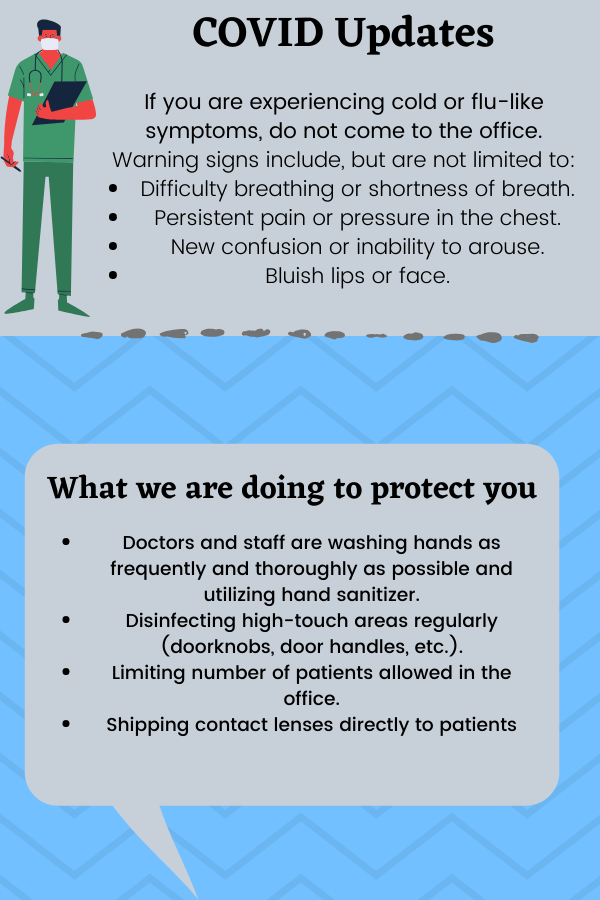 We will attempt to contact you by phone two days before your visit.Our staff will screen for COVID-19, update your personal information, and start gatheringinformation to help our doctors with your visit.As we strive to maintain social distancing, we are scheduling longer appointment times.
We ask that you not bring guests along with you to your appointment. One responsible adult will be permitted to accompany minors or accompany those patients who require assistance. All others will be asked to wait in their cars.
Please call or text 717-567-3103 from the parking lot to "check-in" for your appointment. Your vehicle is our new waiting room.
A mask is REQUIRED to enter our office (disposable masks are available).
We will check your temperature before you enter the office. Anyone with a fever will be rescheduled.
You will be required to wash your hands or use hand-sanitizer as soon as you arrive.
Patients will be escorted directly to the exam room, as all waiting room chairs have been removed.
We ask that you not walk around the office or unnecessarily handle our eyeglass frames. Our opticians will pull them from the displays for you to try-on. Every frame must be sanitized before another patient can use it.
In an effort to provide the best possible experience, we have streamlined our check in process to help reduce your wait time while in the office. By completing all patient forms in advance, sent to you via email and signed electronically, you will reduce your total time spent in our office by 15-20 minutes.
On the day of your appointment, please bring with you the following items:
 A list of all of your current medications.
Your eyeglasses and sunglasses.
Current contact lenses.
If you are able, please text a photo of your insurance cards (front and back sides) to 717-567-3103. Our telephone/texting software is HIPAA-compliant. If texting is unavailable, please bring your insurance cards along with you to your appointment.
Please provide a method of payment for your visit if not covered by insurance and/or your specialist copay. We accept cash, checks, Visa, Mastercard, Discover, and bank debit cards.
Please contact us with questions at 717-567-3103.
We look forward to seeing you at your upcoming appointment.
Sincerely,
The Sisson-Boyer Eyecare Team