COVID-19 What to Expect During Your Visit
Our doctors and staff are committed to providing care in the safest manner possible. Drs. Sisson, Boyer, and Walter have received the Moderna vaccine. All of our clinical staff have received COVID vaccination.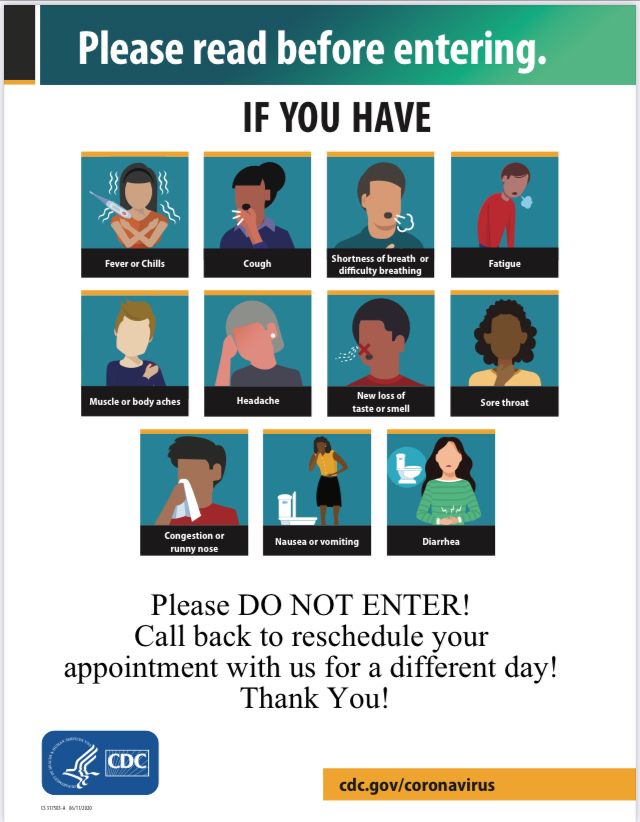 We will attempt to contact you by phone before your visit. Our staff will screen for COVID-19, update your personal information, and start gathering information to help our doctors with your visit.
A mask is REQUIRED to enter our office (disposable masks are available).
We may check your temperature before your appointment, anyone with a fever or symptoms of illness will be rescheduled.
We ask that you not walk around the office or unnecessarily handle our eyeglass frames. An optician will assist you with frame selection. Frames are routinely UV sanitized.
In an effort to provide the best possible experience, we have streamlined our check-in process to help reduce your wait time while in the office. By completing all patient forms in advance you will reduce your total time spent in our office by 15-20 minutes.
On the day of your appointment, please bring with you the following items:
Please bring your insurance cards to every appointment.
 A list of all of your current medications.
Your eyeglasses and sunglasses.
Current contact lenses.
Please provide a method of payment for your visit if not covered by insurance and/or your specialist copay. We accept cash, checks, Visa, Mastercard, Discover, and bank debit cards.
Please contact us with questions at 717-567-3103.
We look forward to seeing you at your upcoming appointment.
Sincerely,
The Sisson-Boyer Eyecare Team